Reducing trips to the doctor's office

Have your family examined and prescribed for at home 24/7
Reducing trips to the doctor's office
Have your family examined and prescribed for at home 24/7
Get Started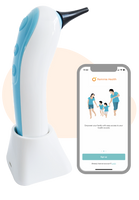 Meet The Remmie Home Ear Monitor / Camera & App
The first monitor ("otoscope") for home users to connect via telehealth or virtual care with Professionals about ear-nose-throat symptoms safely at home
Shop Now
How it works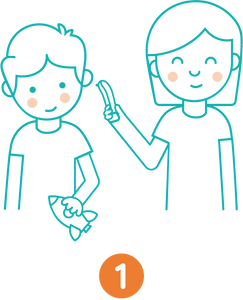 Guided examination at home
Patients use the Remmie Connected Home Ear Monitor Camera/ Otoscope and App to capture symptom images and video
Get Started

Connect for virtual care
Connect through Remmie App's referral to our partner service providers for board-certified physicians in all 50 states, 24/7, or your existing telehealth network to share symptoms
Download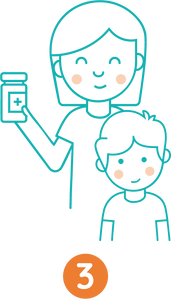 Receive prescription
Our partner service providers will send prescriptions to your home pharmacy for pickup
Learn More
Why Remmie
Save time & money
Remmie Home Ear Monitor Camera / Otoscope can help you avoid unnecessary and costly in-person visits, average ER $1,474 or urgent care average of $100 with additional "indirect" costs.

Easy to visualize
Real-time symptom visualization for ear and upper respiratory conditions
Built-in telehealth referral
Share your symptoms with a professional immediately and securely
Monitor and track
Track recovery after a clinic visit
Product Features
From the convenience of home, Remmie's FDA registered hand-held Remmie Home Ear Monitor Camera / Otoscope, enables users to connect to a doctor who performs examination of ears, nose and throat. Vital for diagnosing and prescribing for common acuities and chronic conditions.
24/7 On-Demand with a Doctor: Download the free Remmie Health app for iOS and Android devices. Perfect for sharing symptoms with your doctor at virtual appointments. The app refers you to board-certified clinicians available 24/7 on our telehealth partners (CareClix, MyTelemedicine, and PM Pediatrics), allowing you to share your symptoms and receive medical treatment from the comfort of your home.
Safety Features: If you are looking for a safe and effective solution to monitor your health, the Remmie remote digital ear, nose, and throat Otoscope camera monitor with LED light is the right choice! It features an ultra-slim camera tip, a soft disposable specula that locks in place for soft touch and prevents loose fitting, and an ergonomic design for safe use at home. The digital otoscope allows you to perform ear, nose, and throat checkups and share symptoms to a telehealth doctor immediately.
Smart Connectivity: What makes this digital otoscope unique is the fact that through our telehealth partners, you can connect with professional clinicians throughout the U.S, 24/ and share symptoms, the inspection process, and receive the necessary medical treatment from the comfort of your home!! The Remmie wireless otoscope supports Wifi connectivity and is compatible with most iOS and Android operating systems.
Innovative Design: The Remmie otoscope camera stands out with a unique dolphin structure and it features a safe hold recommended by pediatricians to ensure safe and comfortable use for people at home and prevent the risk of ear damage or inadequate use. The Remmie digital otoscope is compliant with FDA requirements and is a registered class 1 medical device which can provide the tested accurate image of your symptoms to a doctor.
High-Quality Image: Our professional digital otoscope with an LED light is designed with a 3.7mm camera diameter and HD sensor resolution to deliver a crystal clear image. The 80-degree field of view ensures a wide view angle while the light helps you check for an infection while providing a live image with excellent clarity.
Multipurpose Use: This wireless otoscope is very easy to handle and safe to operate at home, allowing you to explore the ear canal, throat, or nose making sure everything is in order. It is safe to use on babies, infants, kids, and adults.

ENT Symptoms: ear checker for ear infections, pinkeye, Sinusitis, common cold, pharyngitis, strep throat, hand-foot-mouth disease
The Remmie Health App
Easily Setup, Download, Upload, and Share Symptoms with Your Doctors Through the Remmie Mobile App
Remmie App supports Primary Care, Pediatrics, and ENT telemedicine by connecting patients and professional healthcare providers 24/7. With user-friendly interfaces, Remmie App enables at-home diagnosis, symptoms monitoring & tracking, monthly subscriptions for telemedicine providers, especially otoscope for ear health screening online.
Our Mission: empower family health and improve telemedicine
Peace of mind: Remmie is the healthcare partner for busy caregivers who want to do the best for their families and themselves
Connected: Share images and symptoms easily with a doctor, 24/7
Empowered: Keep a log of ear-nose-throat aches and get advice for a speedy recovery
Learn more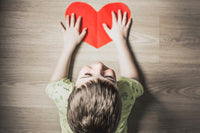 Target Symptoms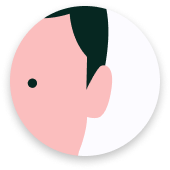 Ear, nose, throat
Earache, pink eye, stuffy nose
Common cold-flu
Sinusitis, common cold, respiratory discomfort
Learn More
Allergy concerns
Sore throat, rash, runny nose
Our Technologies
Real time symptom visualization of ear, nose, and throat
The first CONNECTED MONITOR for parents to receive professional evaluation of ear-nose-throat symptoms safely at home
Learn more
Is your family suffering from an ear nose or throat ailment? You are not alone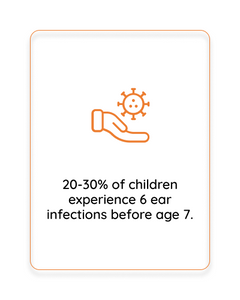 FEATURES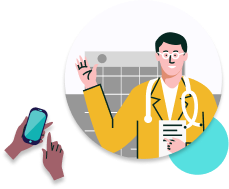 Built-in Telemedicine
Reaching doctors directly and instantly with symptoms in-hand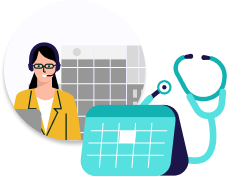 Symptom Tracking
Monitor symptoms and recovery pre- and post-visit; Save time and cost from unnecessary visits
Get Started
AI diagnostics (Coming Soon)
Enhance doctor's diagnosis through visual processing
By Parents, For Families
It all started when Jane (our founder)'s son had an ear infection soon after starting child care . After a long year with four infections and an especially stubborn episode that lasted 40 days, Jane decided to do something about it...

We are passionate about empowering parents to evaluate these symptoms at home, and providing telemedicine doctors with a precise view of their patients' symptoms to improve diagnostic accuracy.
Learn more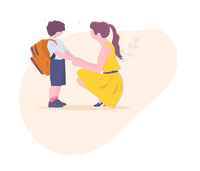 "Patients are looking for convenient, affordable, and excellent medical care, and Remmie has the potential to bridge gaps in the diagnosis of an ear infection virtually all in the comfort of the patient's home."

Dr. Stella Evans, Pediatrician
Remmie should be in every family's medicine cabinet. This product will be a lifesaver for parents

Kristen Duffy, Parent of 2
As a parent of 3 kids who were colicky, this product would solve so many of those unknown questions. Parents become nurses as soon as they have kids and would be competent enough to try an otoscope.

Walt S., Parent of 3